Over 600+ Art & Craft ideas for kids
The Artsy Crafty Mom app shares ideas, information, and inspiration to encourage you to enjoy and share art & craft with the kids in your life (whether in your home or your classroom). They post new content several times a week on kids art ideas, seasonal crafts, and family fun activities.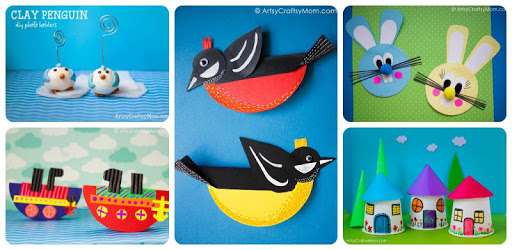 You can expect:
EASY and FUN kid-friendly arts and crafts
Unique Mom Tried-and-Tested activities for kids
Home projects, easy food art, parenting tips, and more.
It is all about being an Artsy-Craftsy parent – Sharing fun things do with your kids!

---